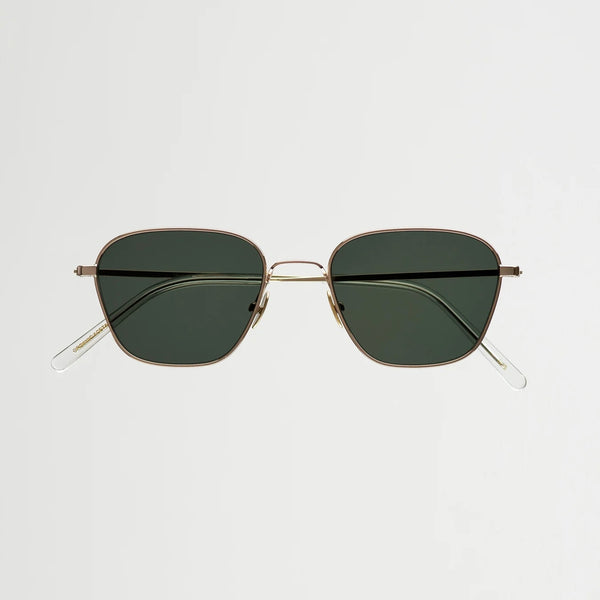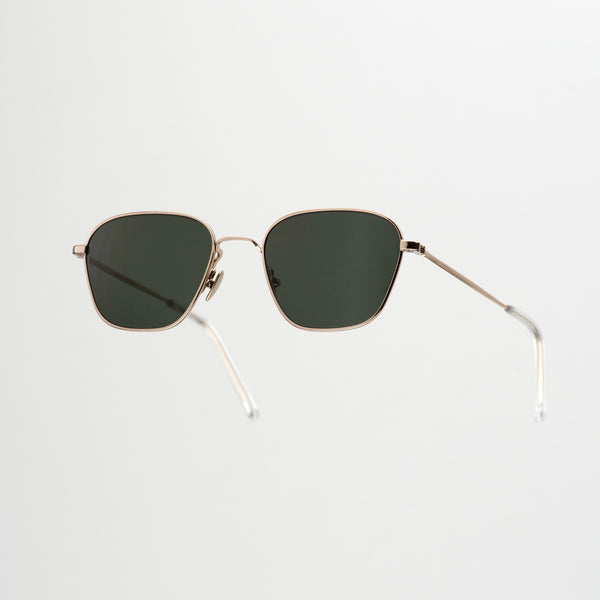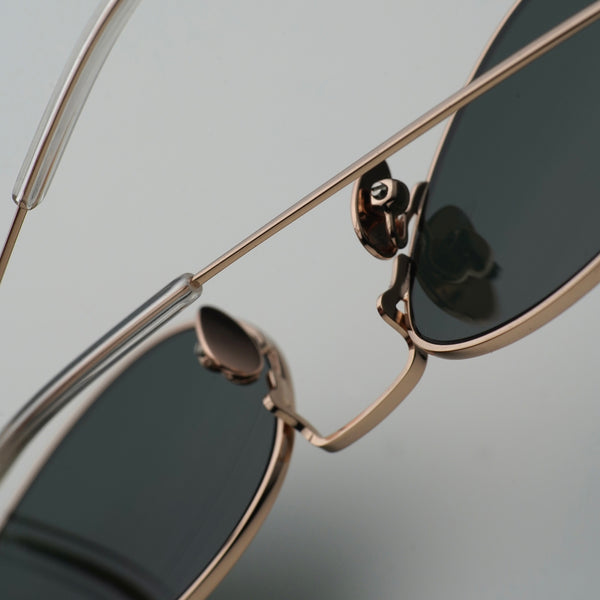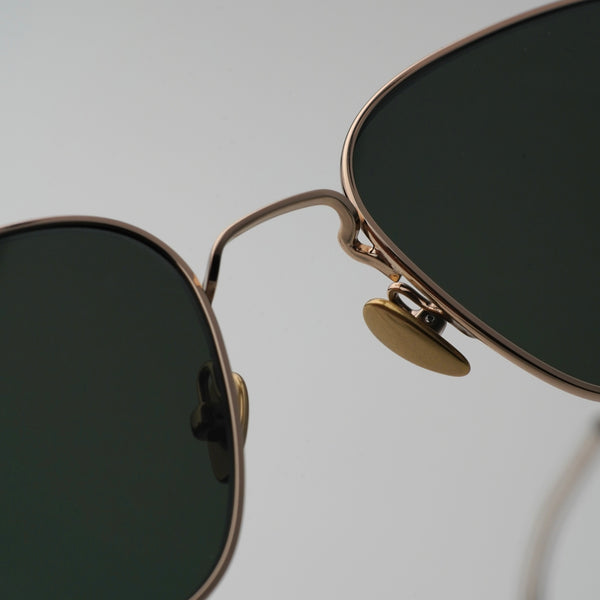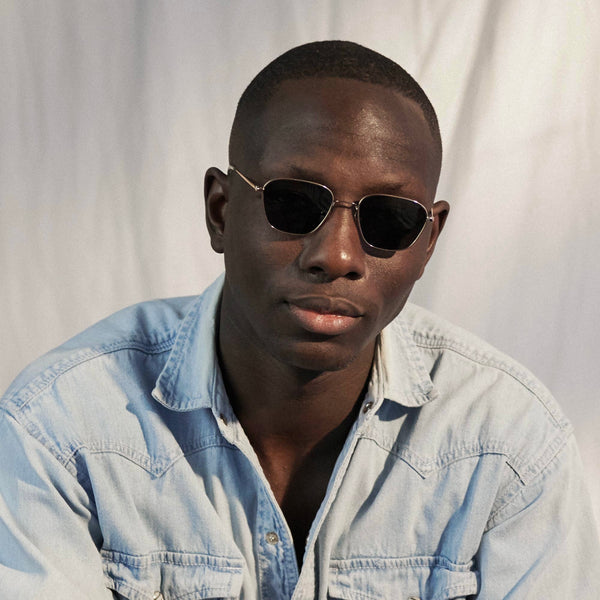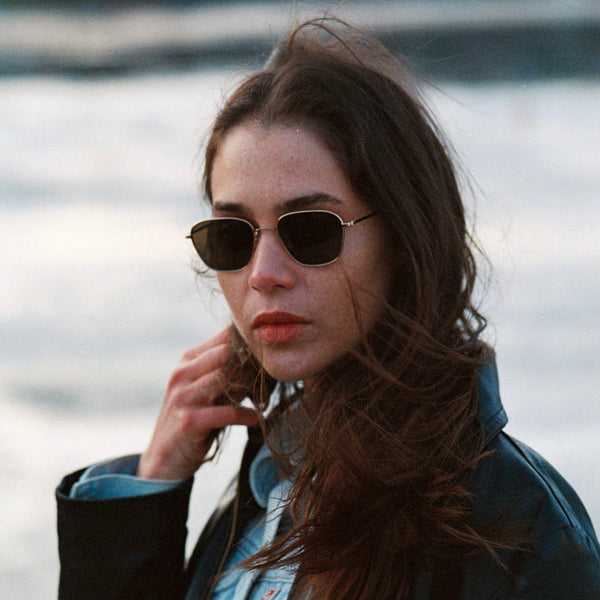 Monokel Eyewear Otis Gold Metal
The Otis, a lightweight, square, stainless steel frame, crafted with precision for lifelong wear. Suitable for most face shapes and sizes.
Lens
Aviator pilots of the 1930s are often credited with making green lenses popular, choosing to wear them due to their ability to work in both sunny and low-light environments while reducing glare and brightening shadows. All our lenses feature anti-scratch and anti-reflective treatment with 100% UVA/UVB protection. Made by renowned German lens- and optics manufacturer Carl Zeiss.